We are pleased to announce recently we have completed a testing and commission of new Cummins generator set project for high sea level altitude of 2900 msnm , and -3°C~30°C ambient condition.
Some features of this project:
Generator Running in Special Condition
This generator is set running in durable of serious condition of mountain area with unstable temperature from -3°C to 30°C, the generator voltage is based on the site running equipment of 600V.
This 600V voltage generator is also special design for the market. Usually in the low voltage generator market, generator voltage set is from 220V to 440V, highest set at 480V. this time, due to the site requirement, we
designed for 600V 3 phase output generator, all the electronic parts mush be durable for this voltage output, including alternator, breaker, ATS, Fuse , charging system, starting system, fuel tank system, controller
system.
Generator Designed with Containerized Type
The generator canopy is special designed for 20FT Containerized with CHARACTERISTICS ISONORIZED CONTAINER.
This kind of design is in advantage of well protection of genset, convenient transportation and high quality of durable running.
As we know, generator is a long term product need long time for use, at least for 5 to 10 years, or longer by well protection and maintenance, this leads to very important of the enclosed for the set, we adopt brand
new 20GP Container type ad the enclosure, which is excellent for the well protect of set. The containerized genset Cummins can be directly shipped and transported by truck and by ship, which is also convenient
and easy for handle in each process of transport. One of the further, the container could be directly put outside, with weather proof function.
We are confident that our new design container type weather proof generator set will provide better access and service for our customers in the market and offer the full loading power from diesel generators to
client.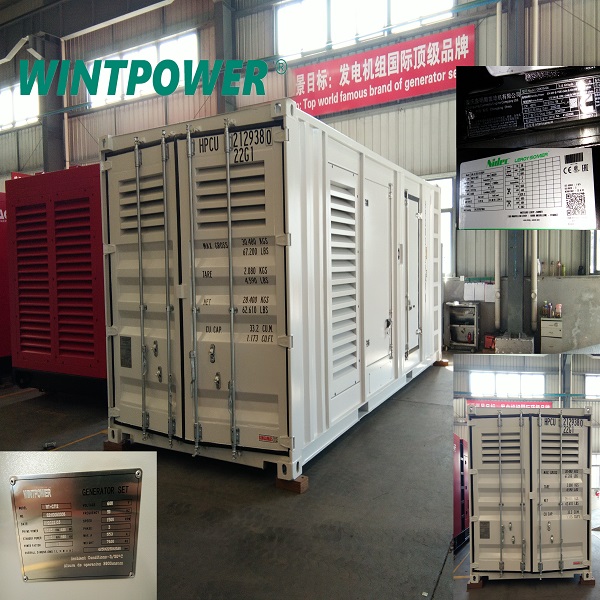 ---
Post time: Apr-13-2022